Introducing Mureta & Co.: Our Story
How Mureta's Antiques Became Mureta & Co.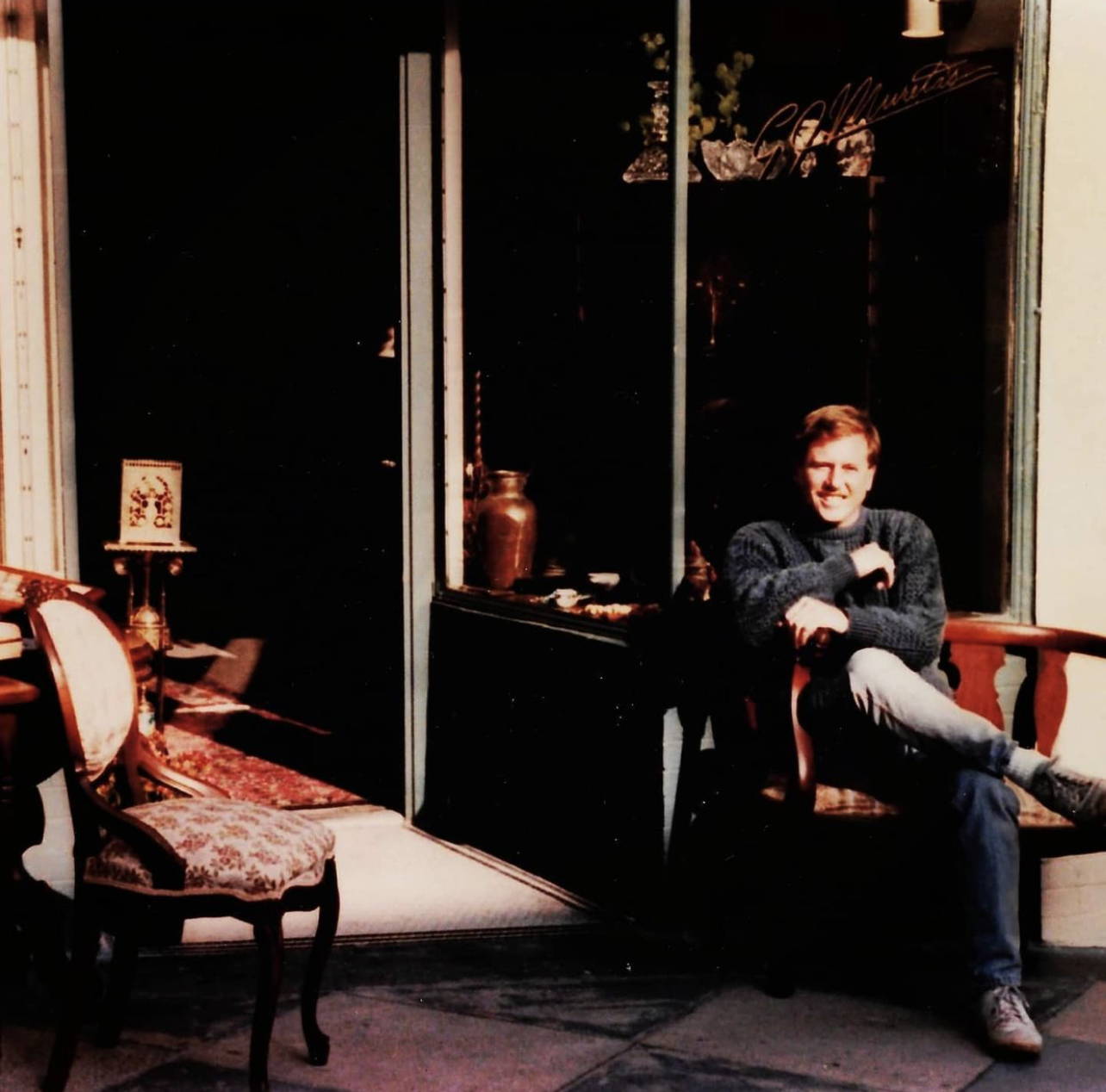 Gary Mureta was walking down Fillmore Street one day and stumbled upon a quaint interior decorating store nestled in a row of boutiques. He loved it the minute he walked in and knew it would be perfect for the antique store he dreamed of opening one day. As luck would have it, the owner wanted to retire, and Gary could take over the space. In 1983, he opened Mureta's Antiques at 2418 Fillmore Street.

Over the next 37 years, Gary nurtured his lovely jewel-box of a store and turned it into something special rarely seen outside Europe. Mureta's became a fixture in Pacific Heights as a go-to spot for vintage jewelry, antiques, and art.
In 2004, Gary was at a local flea market when he met a precocious 15-year-old jewelry dealer named John Quillinan. Raised in Berkeley, his parents took him to flea markets every weekend, where he helped them sell antiques and art. By his preteen years, he spent his time buying and selling jewelry or learning about gemology and jewelry history. When John met Gary, he began selling him jewelry for Mureta's Antiques.

Like the first time Gary walked into that little design shop, the first time John walked into Mureta's he was in love. He knew right away that if he were ever going to open a store, he wanted it to evoke the same coziness and charm.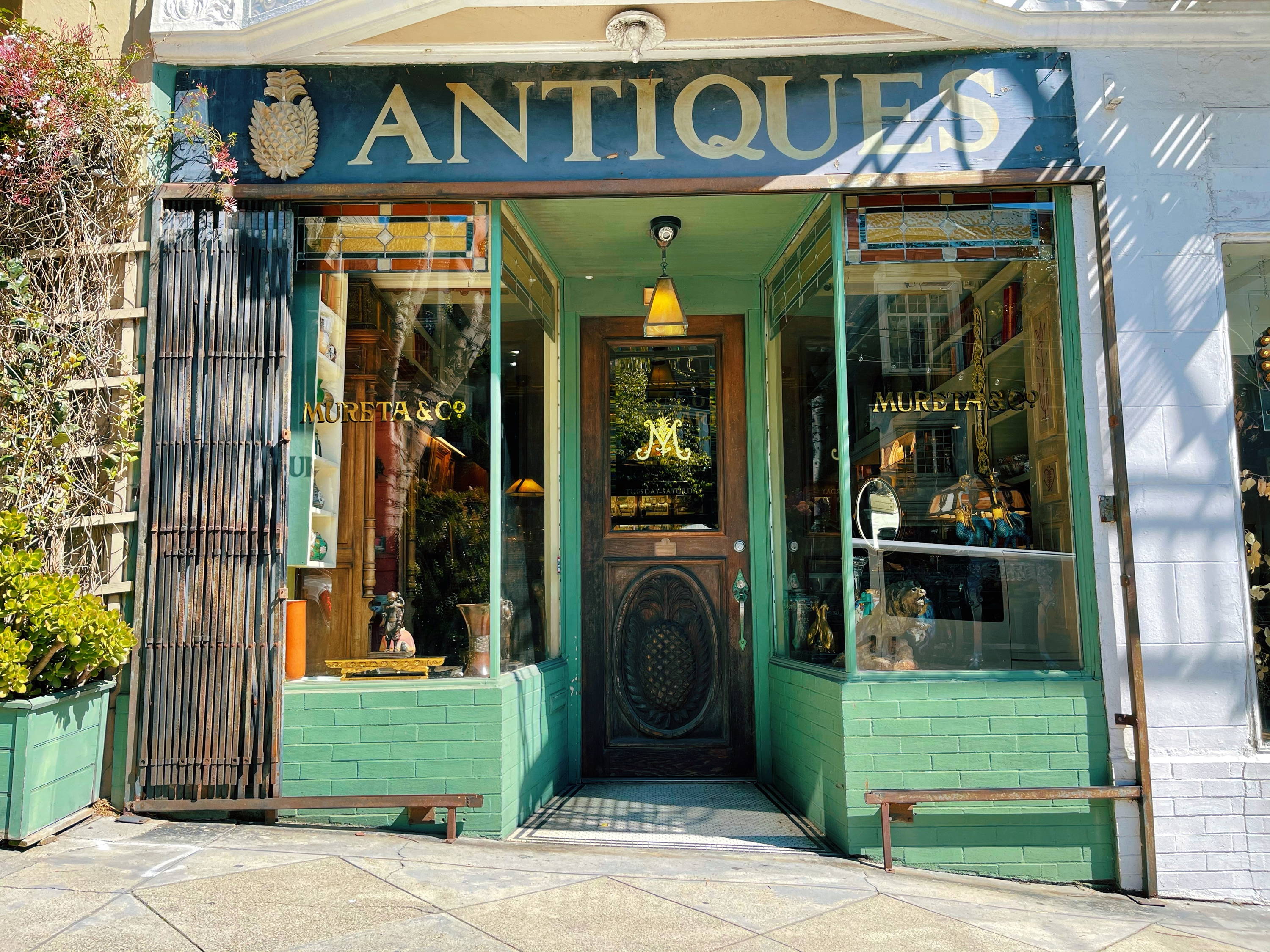 At 21, John opened his first store in Berkeley selling antique and vintage jewelry. During this time, he also attended the Gemological Institute of America at Carlsbad. However, he wanted to see the world outside of the Bay Area and moved to Austin, Texas, in 2014, where he met me! (AKA the best thing that ever happened to him).
I was born and raised in Austin, Texas. My dad made his living as a historical typeface designer, which meant I grew up with my nose buried in books illustrated by Edmund Dulac and Arthur Rackham. I was always fascinated by the clothing in these books, which led me to become very interested in historical fashion. I started working as a costume designer through high school into my time at the University of Texas, where I also studied screenwriting.
When John and I met, one of our first conversations was about our shared love for the Art Nouveau designs of René Lalique. It seemed a natural progression to go into business together and focus on curating a collection of exceptional antique and vintage jewelry. We opened an office in Austin and started selling jewelry online.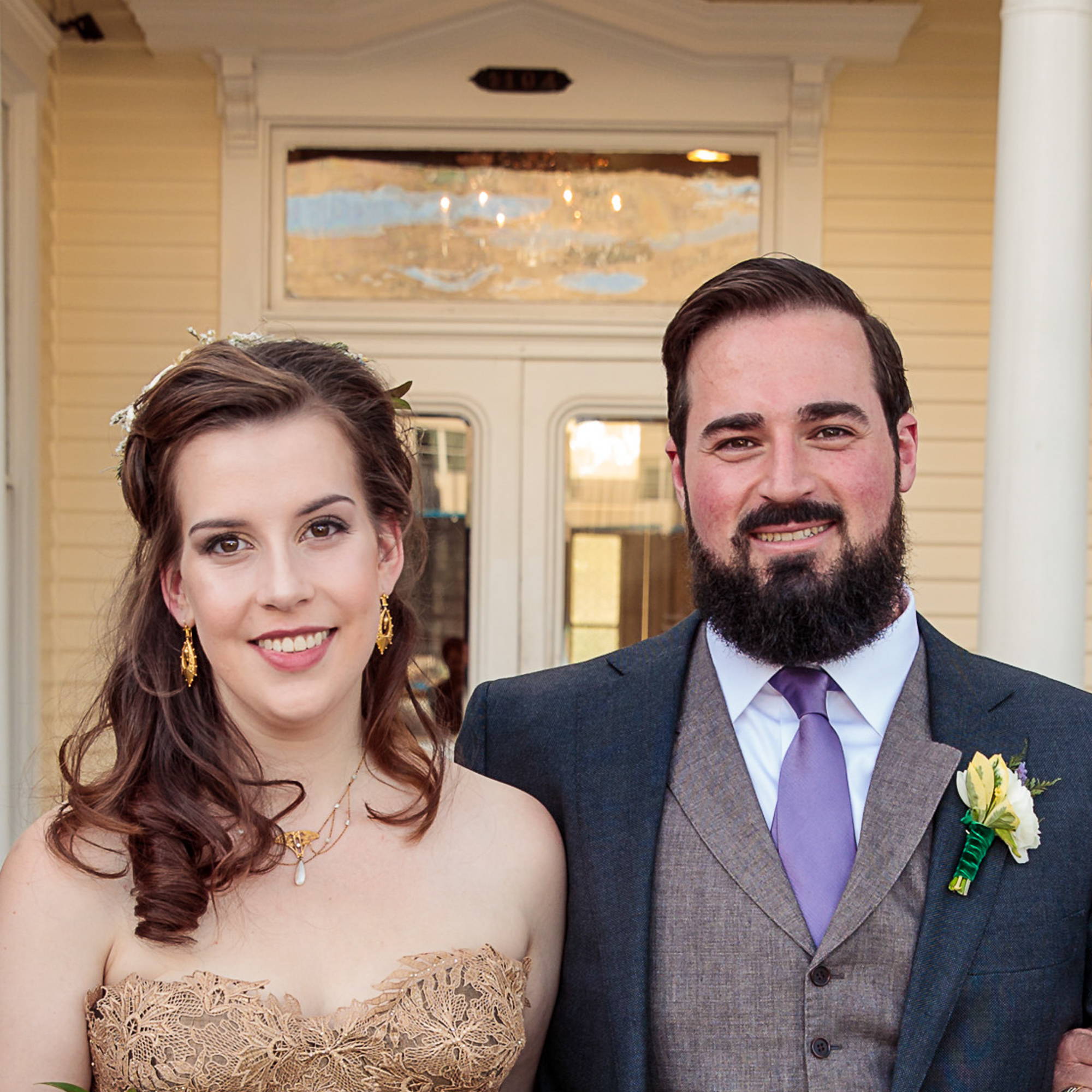 In March of 2020, the lockdown shut down our business overnight. We struggled to figure out how to make our business survive like so many other small businesses. We had just had our first baby, and we knew we'd have to make significant changes to our business. Moving to a more small business-friendly state had been on our minds even before the pandemic, but where?
In the summer of 2020, Gary called John to tell him he was liquidating some of his inventory. John hopped on a plane and went to San Francisco to see him. At the end of his trip, John told Gary that he would love to be considered if he ever wanted to sell the store.
It turned out that Gary did want to retire. He hoped John would be interested but had never asked because he thought John was content in Texas! John was the only person Gary ever considered up to the task of taking over his store. In the fall of 2020, we started planning the transition, and by winter, we sold our house and drove across the country with our baby in tow to begin our new life.
We officially reopened the store as Mureta & Co. on February 1st. We feel incredibly fortunate and honored to have been given this opportunity by Gary. It truly is a dream come true! John and I hope that old and new customers alike will keep shopping at Mureta & Co. for all your vintage jewelry and antique needs for years to come.
During these times, we have made some changes in effort to keep everyone safe while still providing excellent service.   We are working very hard to put our inventory online as quickly as possible ...
Read more